Meet Our Doctors
---
Amarpreet Brar, M.D.
Dr. Brar has been a board-certified Ophthalmologist for more than 20 years and has performed over 25,000 eye surgeries. He specializes in all-laser Custom LASIK, PRK, Cataracts. Intraocular lens implants and Femtosecond laser technology.
Dr. Brar did his undergraduate studies at UC San Diego, from 1990 to 1993; and received his Bachelor of Science degree (Magna cum Laude) with a major in Animal Physiology and Neuroscience and a minor in Psychology. He received his Doctorate of Medicine degree from the Baylor College of Medicine in 1997. Dr. Brar trained as an ophthalmologist at the University of Oklahoma Dean A. McGee Eye Institute, from 1997 to 2001.
Dr. Brar is a Fellow of the American Academy of Ophthalmology and the American Society of Cataract and Refractive Surgery. He is an Assistant Clinical Professor of Ophthalmology at the University of California Los Angeles Jules Stein Eye Institute.
---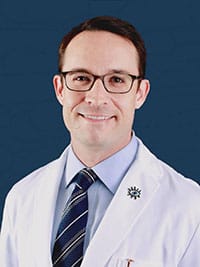 Dr. Eric Downing
Dr. Eric Downing is an ophthalmologist and surgeon who treats Cataracts, Diabetes, Age-Related Macular Degeneration, Glaucoma, and Pterygium.  He graduated Cum Laude with a BA in Psychology from the University of Kentucky, and completed both medical school and his ophthalmology residency at the University of Louisville.  His Internal Medicine internship was completed at the New York Hospital Queens in New York State.  Dr. Downing enjoys helping people in underserved areas such as Haiti and Peru, where he has completed missions with SEE International and Medical Missions International.  Active in medical research, he is an investigator in numerous studies for dry eye and cataracts.
---
Dr Eric Ahn
Eric S. Ahn, MD, MS specializes in plastic and reconstructive surgery of the face, neck, and orbit, in addition to cosmetic surgery. He is also a board-certified ophthalmologist with subspecialty care of disorders of the eye, eye socket, and periocular area.
Dr. Ahn received his Bachelor of Arts degree in Biology from John Hopkins University, and a Masters of Science degree in Biophysics and Physiology from Georgetown University. He then graduated from Albany Medical College and was accepted to the medical honor society, Alpha Omega Alpha. After spending an internship year at Harbor-UCLA Medical Center, he completed his residency in Ophthalmology at the renowned Cleveland Clinic Cole Eye Institute, where he was elected the honor of Chief Resident. Fellowship training was then received in Orbital Disease at the prestigious John Hopkins Hospital. A second fellowship was pursued at an ASOPRS accredited Oculofacial Plastic and Reconstructive Surgery program heavily focused on medical, trauma, and cosmetic surgery at the Northwest's top hospital, Oregon Health and Sciences University. Here he was voted Fellow of the Year, in addition to being recognized for providing outstanding care for those at the Portland VA Hospital. Dr Ahn also spent time as a visiting international fellow at Samsung Medical Center in Seoul, South Korea, in the Oculoplastic department under Dr Yoon-Duck Kim, and with a private Plastic Surgery specialist Dr Seung-Ho Hong, Hong's Clinic, Seoul, South Korea.
In his free time, Dr. Ahn enjoys basketball and snowboarding, along with cooking and home improvement projects. He continues to publish and contribute to scientific research, and serves as a peer reviewer for the Journal of Ophthalmic Plastic and Reconstructive Surgery. When time allows, he continues to donate his time for medical relief services outside of the United States, and living life as fully as possible!
Surgery for the Eyes:
Upper blepharoplasty (for saggy eyelids)

Lower blepharoplasty (for under eye bags or puffiness)

Asian Blepharoplasty and Epicanthoplasty

Ptosis repair (for droopy eyelids)

Ectropion repair (for outward turning of eyelids – excessive tearing)

Entropion repair (for inward turning of eyelids – lashes in eyes)

Tearing surgery
Surgery for the Forehead & Eyebrows:
Endoscopic brow lift (small incisions hidden in the scalp)

Pretrichial brow lift (front of hairline, for far set hairline)

Temporal brow lift (elevates tail of brow – more feminine arch)

Trichial brow lift (usually for men)

Direct & Indirect brow lift (direct: above, brow, indirect: eyelid crease or forehead crease)
Surgery for the Face:
Midface Lift/Cheek Lift (restore fullness over cheek bones)

Face/Neck Lift (for tightening around the cheek/jowl/jaw/neck) – deep plane, extended SMAS, plication

Mini Face Lift (cheek/jowl/jaw – smaller incisions & less downtime)

Removal of lesions

Ear lobe repair
Facial and Body contouring:
Laser assisted liposuction (SmartLipo) – chin, neck, arms, male breasts, bra bulge, abdomen, love handles, saddlebags, outer thighs, inner thighs, knees and hip rolls

Fat grafting –

 

to face, buttocks and other parts of the body
Non-Surgical Treatments:
Ultherapy (for collagen stimulation, wrinkle reduction, and skin tightening)

Coolsculpt – cryolipolysis induced fat reduction

Cooltone – magnetic muscle stimulation to build musculature in the abdomen, buttocks, thighs

Hair Restoration – PRP
Facial Rejuvenation:
Fractioned CO2 Pixel Laser (for freckles, age spots, large pores, scarring, tightening skin, wrinkle reduction)

Microneedling (for uneven skin tone, scarring, fine lines, sun damage)

Mesotherapy (Aquagold, injectable intradermal therapies)

Chemical Peels (for wrinkles, acne scars, tightening skin)
Injectables:
Botox and Dysport (for wrinkles or abnormal movements caused by muscles)

Dermal Fillers – Restylane and Juvederm family of products (hyaluronic acid gel for facial contouring)

PRP (Platelet rich plasma for collagen stimulation, enhanced wound healing)

Kybella (Fat reduction)
---
Rick T. Iwai, O.D., F.A.A.O.
Dr. Rick Iwai did his undergraduate work at the University of Southern California, from 1977 to 1980, and majored in Psychobiology. He received his Doctor of Optometry degree from the University of California Berkeley School of Optometry in 1984.
Dr. Iwai received a certificate in Executive Leadership from the University of Notre Dame Mendoza College of Business in 2010, and he completed the LA County Fire Department's Community Emergency Response Team (CERT) training in 2013.
Dr. Iwai is Therapeutic Pharmaceutical Agent (TPA) certified, Glaucoma Treatment (TPG) certified, Corneal Refractive Therapy (CRT) certified, and Lacrimal Dilation & Irrigation certified (TLG).
Dr. Iwai is a member of the American Optometric Association (AOA), the California Optometric Association (COA), and the American Diabetes Association; and he is a Fellow of the American Academy of Optometry.
Dr. Iwai served on the California Optometric Association Board of Trustees from 1993 to 2000, and was the COA President during the 1998-99 administrative year. His awards and honors include: UC Berkeley School of Optometry's "Ocular Disease Clinic Award" co-winner in 1984, COA "Young Optometrist of the Year" in 1990, COA "Key Person of the Year" in 1990, and COA "Speaker of the House of Delegates" in 2000.
Dr. Iwai has practiced in San Pedro since 1985. He is an active father, USC Trojan supporter, and member of the First Presbyterian Church of San Pedro.
---
Dr. Geoff Hsu
Dr. Geoff Hsu grew up in the nearby Rancho Palos Verdes where he attended Palos Verdes Peninsula High School. He earned his Bachelor's Degree in Biological Sciences from the University of California, Irvine. From there, he continued his studies at the Southern California College of Optometry in Fullerton, California and graduated with his Doctorate of Optometry in May of 2014.
Dr. Hsu provides exceptional comprehensive eye care, certified to treat and manage glaucoma as well as other ocular diseases. He also fits specialty contact lenses for irregular corneas and is certified to fit corneal shaping lenses for a special form of vision correction called orthokeratology.
In Dr. Hsu's free time he enjoys sports, music, and cooking.
---
Gene D. Calkins, O.D., F.A.A.O.
Dr. Gene Calkins grew up in San Pedro and attended San Pedro High School. He did undergraduate studies at Harbor and Whittier Colleges and received his Bachelor of Science and Doctor of Optometry degrees from Southern California College of Optometry in 1968. After serving in the Air Force, he opened an office in San Pedro in 1977.
Dr. Calkins has held the positions of President of the South Bay Optometric Society, Chairman of the Board of Vision West, Inc, and member of the California State Board of Optometry. He is currently a member of the Board of Trustees of the Southern California College of Optometry.
Dr. Calkins is a member of the American Optometric Association and California Optometric Association, and is a fellow of the American Academy of Optometry.
Dr. Calkins is TPA and CRT certified. In his spare time, Dr. Calkins enjoys spending time with his grandchildren.
---
Tay J. Weinman, M.D.
Dr. Tay Weinman graduated from Dartmouth College in 1960 and received his medical degree from McGill University in Montreal in 1963. He trained as an ophthalmologist at UCLA, and then served in the Air Force as a flight surgeon
Dr. Weinman opened his practice in San Pedro in 1976. He has been a Clinical Professor of Ophthalmology at UCLA, and was the Chief of Surgery at San Pedro Peninsula Hospital.
---